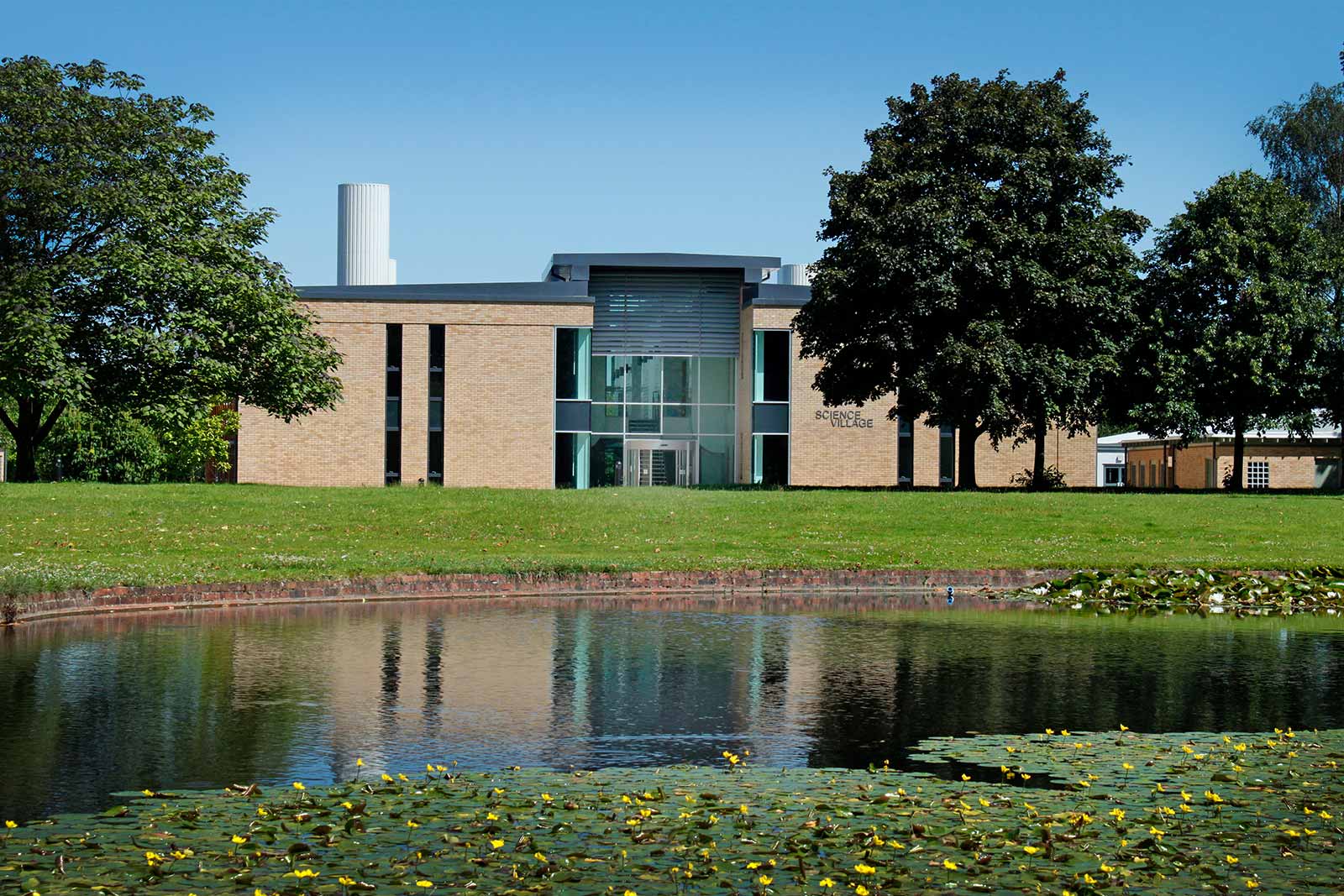 Chesterford Research Park is delighted to welcome Broken String Biosciences to the Park's eminent Science Village.
Aiming to develop safer cell and gene therapies by assessing the stability of the genome, Broken String Biosciences is leveraging novel genomic sequencing approaches to build a technology platform that will drive the development of CRISPR cell and gene therapies that are safer by design. Its core technology, INDUCE-seq™, is a DNA break mapping technology that enables companies developing cell and gene therapies to assess the specificity of genome editing approaches and evaluate the genetic risks associated with editing the genome.
As a graduate of the Illumina Accelerator, which provides selected genomics start-ups with access to seed investment, business guidance and Next Generation Sequencing (NGS) technologies, Broken String Biosciences initially set up its headquarters at the BioData Innovation Centre on the Wellcome Genome Campus. The completion of a c.£3m Series Seed funding round in September 2021 has enabled the company to establish its laboratory facilities to run INDUCE-seq™ under existing and new collaborations, as well as to undertake proprietary R&D.
The relocation of its laboratory-based team to Chesterford Research Park enables Broken String Biosciences to continue on its current high growth trajectory with several ongoing collaborations due to complete in the first half of this year, including an international validation study of INDUCE-seq™. Meanwhile, the team has doubled in size during the last three months with further laboratory-based positions currently being advertised.
Dr Felix Dobbs, CEO, Broken String Biosciences said: "We are delighted to have opened our new laboratory at Science Village, Chesterford Research Park. The proximity to our headquarters at the Wellcome Genome Campus, and the excellent facilities on site, make it the ideal location for growing our laboratory team to develop INDUCE-seqTM and other technologies that will enable safe and sustainable cell and gene therapies for patients."
Science Village offers individual R&D suites ranging from 1,515 sq ft to 1,993 sq ft, plus the flexibility to combine spaces for larger occupation. Self-sufficiency is supported by the provision of demountable benching, two sinks and two fume hoods (with space for a third), as well as an open plan write up/admin area, and a self-contained single office or meeting room in each suite. The central, communal 'atrium walk-throughs' at ground and first floor levels serve to promote ad-hoc networking, an activity which so often leads to more formal connections and collaborations, particularly within the Cambridge Cluster.
Julian Cobourne, Head of Regional Offices, Aviva Investors, joint owners of Chesterford Research Park with Uttlesford District Council commented: "I am thrilled that Broken String Biosciences has chosen Chesterford Research Park as the base from which to expand its laboratory operations.
"The variety of accommodation we are able to offer at Chesterford Research Park, combined with the exceptional parkland environment and extensive amenity provision proves a winning combination time and again for life science companies at every stage of development. To enable us to continue to accommodate the growth of existing occupiers and welcome new organisations to the Park we are fully committed to forging ahead with our next phase of development, which, subject to planning, will include a 60,000 sq ft multi-occupier building fitted with a mix of laboratory and office space ready for occupation at the end of 2023."
Chesterford Research Park provides a superb environment for innovative research and development for both established and early-stage biotechnology and pharmaceutical companies. In addition to Broken String Biosciences, the Park is home to life science and technology innovators including Arecor, AstraZeneca, Cambridge Epigenetix, Charles River Laboratories, Domainex, Illumina and Lonza.
Park owners Aviva Investors and Uttlesford District Council are advised by Chesterford Research Park's joint commercial agents, Savills and Cheffins.