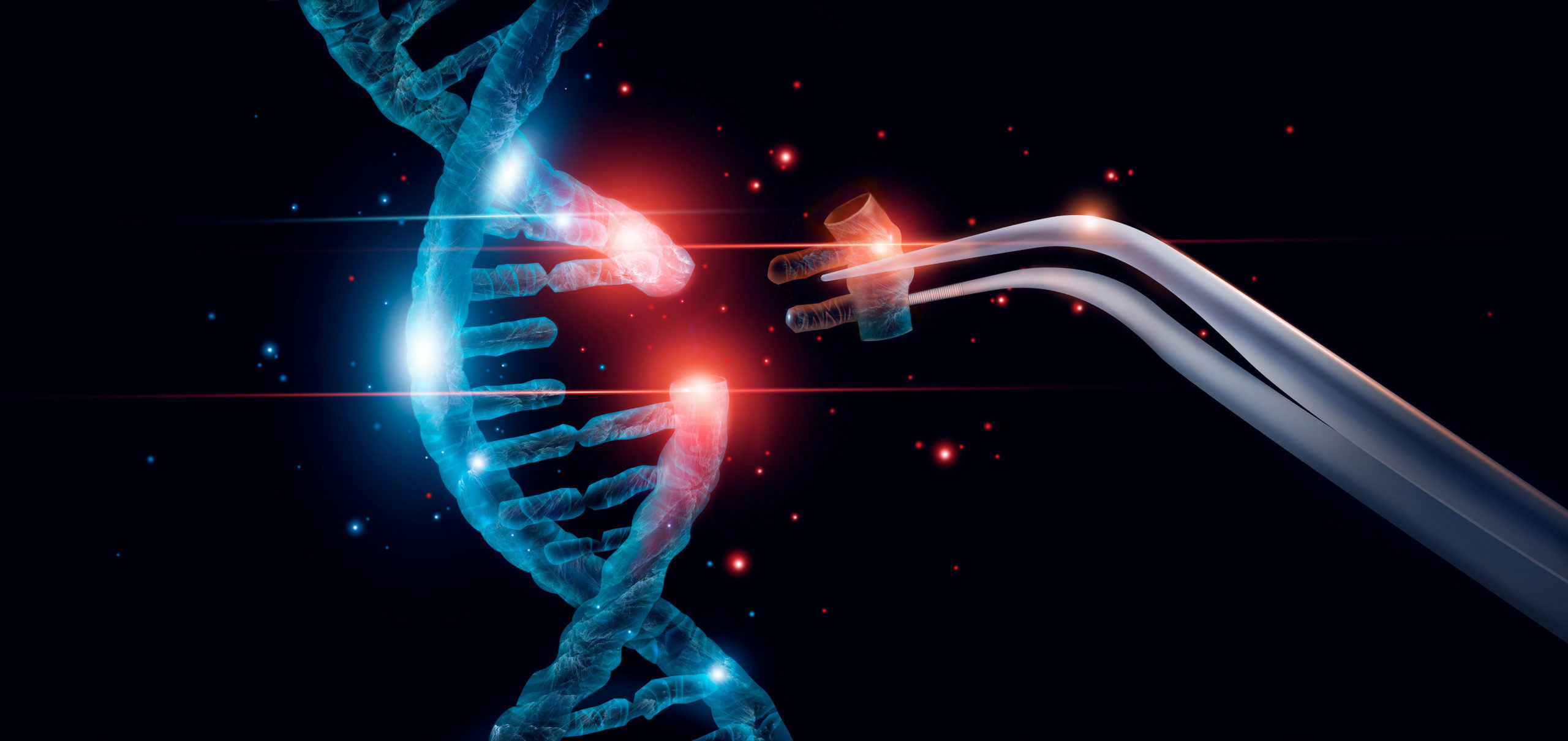 Cell & gene therapies based on genome editing technologies such as CRISPR-Cas9 are positioned to become a new generation of transformative therapeutics, with the ability to correct disease at the genetic level. Because they directly alter our DNA and have the propensity to go 'off-target', assessing whether these therapies are safe for patients is extremely challenging and requires the use of novel genomic technologies.
Simon Reed, Felix Dobbs, Patrick van Eijk and Simon Kerr are the co-founders of Broken String Biosciences – their company has tackled this challenge and is now developing a technology platform that will drive the development of CRISPR cell and gene therapies that are safer by design.
Founded in 2020 as a spinout from Cardiff University, Broken String Biosciences entered the six-month Illumina Accelerator programme at Granta Park in March 2021 and have now joined Campus based in the BIC. The team has doubled in size since arriving in September and is planning further expansion with a wet-lab facility being established just up the road at the Science Village, Chesterford Research Park.
It all started at the School of Medicine at Cardiff University, where Simon Reed is a Professor in Cancer Biology and Felix Dobbs and Patrick van Eijk were researchers in his group. Felix was undertaking an AstraZeneca/BBSRC funded PhD in Genomics and CRISPR genome editing, studying the off-target effects of genome editing and the safety element of this kind of new CRISPR based therapies.
"That's when we realised that, actually, one of the real challenges of the field was to accurately measure these events in the genome", says Simon Reed, "and this led us to develop our core technology, INDUCE-seq, which accurately measures CRISPR off-targets throughout the genome by measuring DNA double strand breaks." Recognising the potential power of this technology to enable advances in safer genome editing, genome biology and genetic toxicology, the decision was taken to set up Broken String.
The company's co-founders have extensive experience in genomics research and commercialisation: Simon Reed (CSO) is Professor of Cancer Biology at Cardiff University and his work spans from basic research into the mechanisms of DNA damage and repair, through to the development and application of genomic tools. Felix Dobbs (CEO) is the primary inventor of INDUCE-seq and holds a PhD in Genomics and CRISPR genome editing from Cardiff University. Patrick van Eijk (Senior Scientist) has a strong background in the DNA damage and repair field, holding a PhD from Leiden University and brings expertise in informatics and cloud computing. The fourth co-founder, Simon Kerr (Chair & COO), has more than thirty years commercial experience from pharma and biotech companies and supported the team from the outset to develop the commercial strategy, secure exclusive rights to the INDUCE-seq intellectual property and raise finance.
Broken String completed a c.£3m seed funding last September, bringing in investors from the UK, Germany and the US. The team of 8 are currently working on several collaborations which are expected to lead to a series of joint publications in due course. The team also have exciting plans to develop the technology platform by incorporating machine learning technologies and automation. The company is currently looking to hire a laboratory operations manager to support the expansion of the new laboratory facility, as well as bioinformaticians/data scientists to develop analytical pipelines for assessing genome editing activity throughout the genome.
With this new addition to the Biodata Innovation Centre, the Campus is continuing to build its track-record of supporting innovative SMEs that bring cutting-edge genomics technologies onsite along with the possibilities of new research findings and translational opportunities. A huge welcome to Broken String Biosciences!
______
If you'd like to contact Broken String Biosciences or any other company at the Biodata Innovation Centre, please contact Anne Wilcockson at aw12@sanger.ac.uk, who will very kindly introduce you.
About Broken String Biosciences
Broken String Biosciences is a genomics company with the goal of developing safer cell and gene therapies by assessing the stability of the genome. It is building a technology platform that will drive the development of cell & gene therapies that are safer by design. The company's core technology INDUCE-seq™ is a Next Generation Sequencing (NGS)-based DNA break mapping technology that enables companies developing cell and gene therapies to assess the specificity of CRISPR and other genome editing approaches, and to evaluate the genetic risks associated with editing the genome.
Broken String Biosciences was spun out of Cardiff University in 2020 and completed a six-month residency at the Illumina Accelerator in Cambridge UK during 2021. Broken String Biosciences has established strong links with several academic and industrial collaborators and is headquartered at the BioData Innovation Centre, Wellcome Genome Campus, Cambridge UK with laboratory premises nearby at Chesterford Research Park. Broken String Biosciences completed a Series Seed financing of c.£3m in September 2021 with investors from the UK, Germany and the US.
To find out more, visit www.brokenstringbio.com